From the Shelf
Women Behind the Mic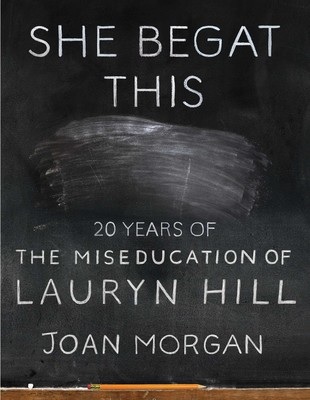 The history of music is a history of women in music. But for anyone looking for an avenue into women's contributions to the rich legacy of American popular music, start with the thought-provoking and entirely fascinating She Begat This: 20 Years of the Miseducation of Lauryn Hill (Atria, $24). Author Joan Morgan examines Hill's incredible and complex impact--still going strong--on the landscape of both hip-hop and popular culture.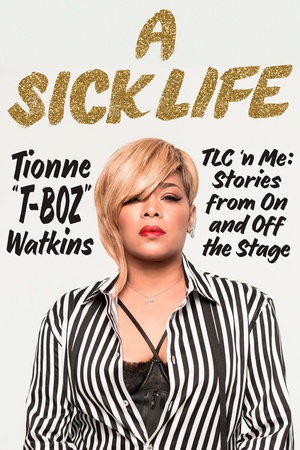 Lovers of '90s hip-hop and R&B will appreciate Tionne (T-Boz) Watkins's candid, behind-the-scenes memoir A Sick Life: TLC 'n Me: Stories from On and Off the Stage (Rodale, $26.99). Watkins is reflective and serious in her look at her struggle with sickle cell disease and ways it has affected her life and livelihood, especially during her years in TLC. It's occasionally juicy as well, including silly (and sometimes dangerous) tour antics and memories of the now-deceased Lisa "Left-Eye" Lopes.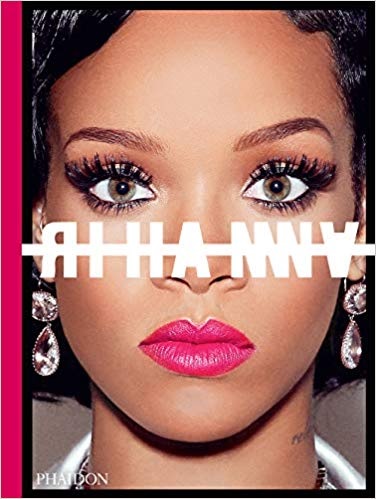 From another star with the power to fill arenas, see the gigantic, gorgeous, visual feast that is The Rihanna Book (Phaidon, $150). Rihanna's luxe, large-format volume features more than 1,000 images from throughout her life and is spectacular to behold.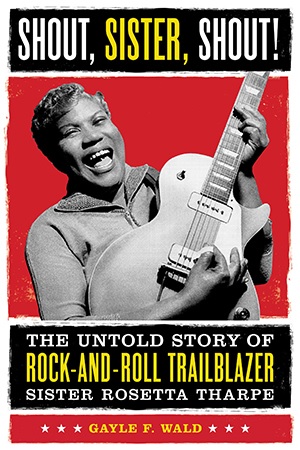 Finally, travel back in time with Shout, Sister, Shout!: The Untold Story of Rock-and-Roll Trailblazer Sister Rosetta Tharpe (Beacon, $18). Gayle Wald paints a riveting and thorough portrait of Tharpe, who blended and transcended genres, based on interviews with more than 150 people who knew her. Tharpe's influence on rock is hard to overstate: "Gospel crossover celebrity? A woman who played guitar 'like a man'? A rule-breaking black rocker before rock and roll? All of these formulations work," writes Wald, "but only to a certain degree. For the rest, we'll need to invent a new story." Indeed, women have--and continue to.
--Katie Weed, freelance writer and reviewer

In this Issue...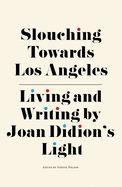 by Steffie Nelson, editor
Multiple essayists reflect on Joan Didion's work, its impact on their lives and careers, and how she shaped perceptions of culture and place.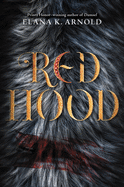 This literary YA retelling of "Little Red Riding Hood" features a 16-year-old young woman who discovers a disturbing legacy upon the arrival of her first period.

by Judith Heumann , Kristen Joiner
Judith Heumann, who has spent her life in a wheelchair, writes about her results-generating activism with brio, humility and humor.
Review by Subjects:
Fiction ⋅ Science Fiction & Fantasy ⋅ Biography & Memoir ⋅ History ⋅ Social Science ⋅ Essays & Criticism ⋅ Psychology & Self-Help ⋅ Children's & Young Adult

Book Candy
$100,000 for a Copy of Pride & Prejudice
A first edition of Jane Austen's Pride & Prejudice went for $100,000 in a sale at Swann Galleries in New York," ArtDaily reported
---
"Pyke notte thy nostrellys." A 15th-century guide on children's manners has been digitized for first time, the Guardian noted.
---
Electric Lit recommended "7 books for people who like speed."
---

Why "the Scottish Play"? Mental Floss explained "why actors won't call Macbeth by its title."

---
"This €2.39 million [about $2.6 million] Paris duplex is an instant win for book-lovers," the Spaces noted.

Great Reads
Rediscover: The Age of Innocence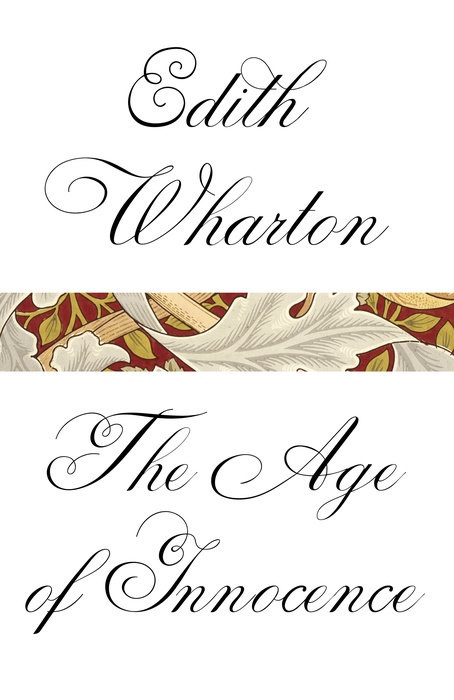 This year marks the 100th anniversary for Edith Wharton's masterpiece, The Age of Innocence (Vintage Classics, $11). Published in 1920, the novel earned her the first Pulitzer Prize awarded to a woman the following year. Hardly lost to time, this irresistible story of relentless tensions--between passion and duty, dignity and decorum, steadfast traditions and innovative fashions--nonetheless deserves the lavish attention it received from the beginning.
Much like her characters here, Wharton lived within circles of New York City's wealthy elite, and her fiction gives an unvarnished look inside its inner workings--its peccadilloes and its limitations. "What was or was not 'the thing' played a part as important in Newland Archer's New York as the inscrutable totem terrors that had ruled the destinies of his forefathers thousands of years ago," writes Wharton, with incisive wisdom that more than stands the test of time. She draws these enduring tensions--insiders and outsiders, the established generation and the younger one--with such delicious irony and pertinent depth that it's a wonder so many years have passed at all! "These young people," Archer, now middle-aged, muses at the novel's end, "take it for granted that they're going to get whatever they want, and that we almost always took it for granted that we shouldn't." Now, doesn't that sound familiar? --Dave Wheeler, associate editor, Shelf Awareness

The Writer's Life
A.S. King: Michael L. Printz Award Winner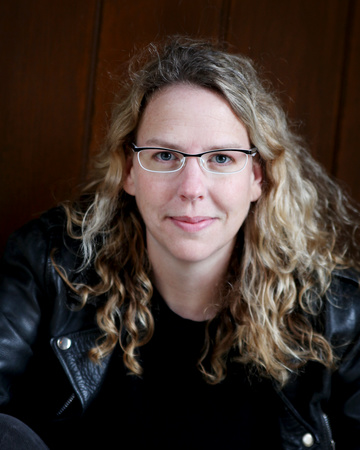 A.S. King
(Krista Schumow Photography)
Recently, A.S. King won the Michael L. Printz Award for Excellence in Young Adult Literature for her novel Dig (Dutton). We took the opportunity to speak with her about the inspiration for and creation of her award-winner.

Congratulations! You received a Michael L. Printz Honor in 2011 for Please Ignore Vera Dietz and now, nine years later, the Printz Award for Dig. Dig is a powerful, painful work that takes deep dives into subjects that are difficult but also need to be confronted and spoken about. How did Dig come to you?
Dig came to me while I was shoveling snow and thinking about whiteness. You know, the things we do. I started writing it and got a good third into the book before I went to Wichita for a conference. There, I met a woman who would inspire me to dig deeper. It was a simple scene. We sat at a table in a bar having a drink and behind us were people watching sports on TV. Some team must have scored because suddenly the crowd got obnoxiously loud. After a while, I turned and looked and then turned back to my new friend and said, "Ugh. White people." She looked me right in the eye and said, "Those are your people." I suddenly understood. And I wanted to write about them. About us. I wanted to dig until I found out why our country is like this--why we don't teach real history or a wider history of the people who live here. What I found was a polite, normalized racism that runs through every vein of this country. Then I personified it.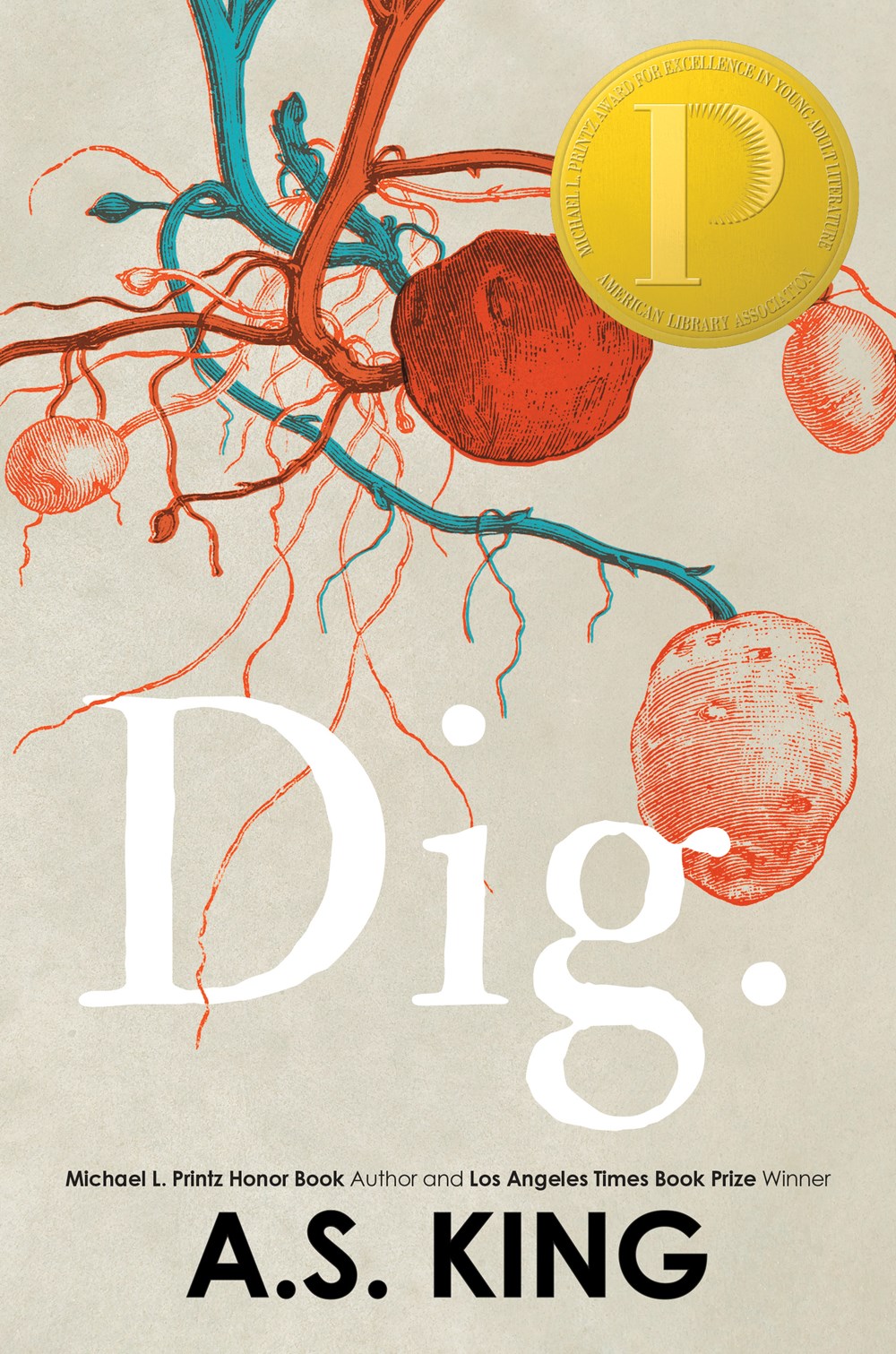 How did Dig develop as you worked? Did paths or characters or focuses change as you delved deeper into the bonds that keep this family both together and apart?
It didn't change much as I wrote. It's pretty much still in the exact same order and has the basic structure of the first draft.
It was hard to keep all the balls in the air for this book--nine points of view and so many stories but, ultimately, I trusted my gut. I write by the seat of my pants, so I didn't even know the Freak's secret until about two years/350 pages into writing the project. She'd already written all the hints in; I was just slower than her. This happens with characters sometimes. They are so much smarter than I am. And yet, even though my characters know more than I do, there aren't as many changes as you'd think. If anything, I just kept trying to tighten it.
How do you feel about Dig? Where does it fit--if at all--with your other titles? How do Dig and Please Ignore Vera Dietz look next to each other?
I feel great about Dig. I'm very proud of the book because it did what it set out to do--it found what I was trying to say and it gave me the right characters to say it. Please Ignore Vera Dietz was the same, pretty much. How it compares? It's one step of a staircase. I love the work I do. I love doing the actual work. That's what's important to me. It's probably good to put this in perspective by saying that I wrote novels for 15 years before finding publication. So I had to develop a mindset that was work-focused, which keeps my feet firmly on the ground and my butt firmly in my desk chair.
Now for the most imprecise of questions: How do you feel about receiving the Printz Award? Of all your books, is Dig the one you personally would put in this place?
I feel very proud of Dig for winning the award. There is no way to answer this second question, though, because I go literal. This is my only YA book from 2019, so no other would fit in its place. But as a writer, I am proud that this book won this award. The subject matter is very important and time sensitive.
Is there anything else you'd like to say to Shelf Awareness readers?
I'd like to thank independent booksellers for championing my work for more than a decade. If it weren't for indies, I'm not sure I'd have a career anymore, and Dig would not be.
Book Reviews
Fiction
Berkley, $17, paperback, 400p., 9780451475572
Science Fiction & Fantasy
Tor, $20.99, hardcover, 176p., 9781250213587
Biography & Memoir

Beacon Press, $25.95, hardcover, 240p., 9780807019290
Dutton, $27, hardcover, 352p., 9781524744212
Scribner, $28, hardcover, 336p., 9781982106379
History
Houghton Mifflin Harcourt, $30, hardcover, 320p., 9780544911154
Social Science
Sourcebooks, $25.99, hardcover, 368p., 9781492680475
Essays & Criticism

Rare Bird Books, $27, hardcover, 312p., 9781644280676
Farrar, Straus and Giroux, $25, hardcover, 176p., 9780374282158
Psychology & Self-Help
Viking, $26, hardcover, 272p., 9780525561842
Children's & Young Adult

Balzer + Bray, $18.99, hardcover, 368p., ages 14-up, 9780062742353
Katherine Tegen/HarperCollins, $17.99, hardcover, 400p., ages 14-up, 9780062691347
Philomel Books, $24.99, hardcover, 224p., ages 8-12, 9780593115220
--- SPECIAL ADVERTORIAL OFFERINGS ---

The Voice That Won the Vote:
How One Woman's Words Made History

by Elisa Boxer, illus. by Vivien Mildenberger

Dear Reader,

2020 marks the women's suffrage centennial. One hundred years ago, after decades of perseverance, women were finally given the right to vote. But it almost didn't happen.

My book tells the little-known story of a mother named Febb Burn, who helped save suffrage, with a handwritten note to her son.

As a journalist, I've always been drawn to stories of unsung heroes. Febb Burn was someone who dared to express her voice, at a time when most of society told women to keep their opinions to themselves. Her courage led to one of the nation's biggest wins for women's rights.

I hope this book helps children realize just how much their voices matter.

You can enter to win a signed, personalized copy by emailing me at boxerelisa@gmail.com.

Thanks for taking the time to read this, and I look forward to connecting with you!

Warmly,
Elisa Boxer
www.elisaboxer.com

"Boxer's writing makes this moment in history come alive." -Booklist






PUBLISHER:
Sleeping Bear Press

PUB DATE:
Available Now

ISBN:
9781534110496

TYPE OF BOOK:
Picture Book

AGE RANGE:
6-10

PRICE:
$16.99